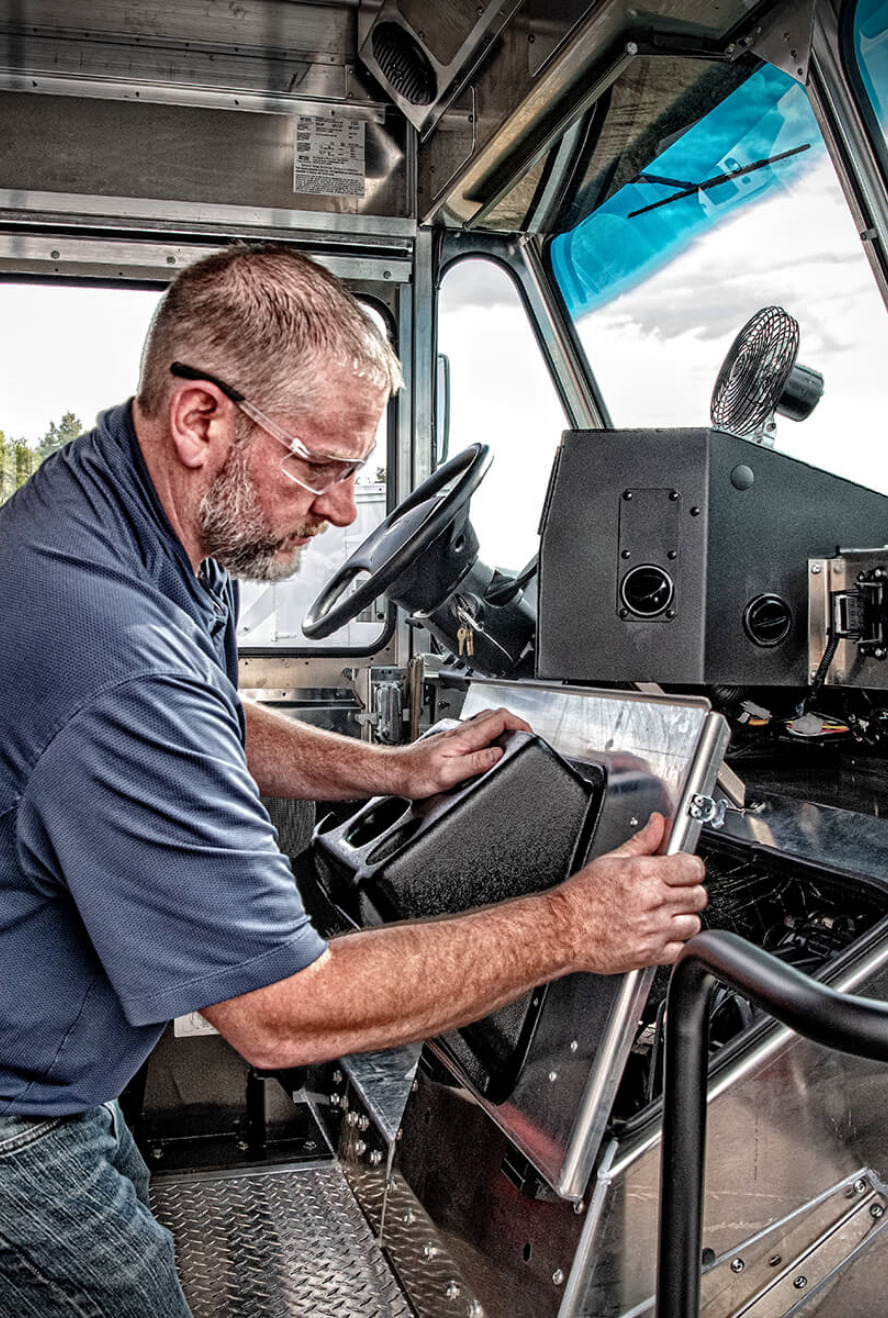 Our commitment to the driver doesn't end when we hand over the keys. We extend our collaboration to every business and every driver even after their vehicles hit the road. Count on us to find a solution for your business—because we know people are counting on you.
We want to get your walk-in step van back on the road as quickly as possible. If you do happen to come across an issue, or would like to know if a part or repair is covered by your warranty, our team is here to listen and provide a solution.
Please fill out the form below and a member of our PRO-STAFF warranty department will contact you within 24 hours.
We respect your privacy and will not share your information.
NOTE: Morgan Olson terms and conditions require approval from Morgan Olson's warranty department for parts and labor to be covered by your warranty. Any parts ordered or labor charges completed without Morgan Olson approval will not be reimbursed.
OEM Service Parts Webstore
for all your step van needs.
VIN Searchable – User Friendly, Competitively Priced, Convenient, and Fast.